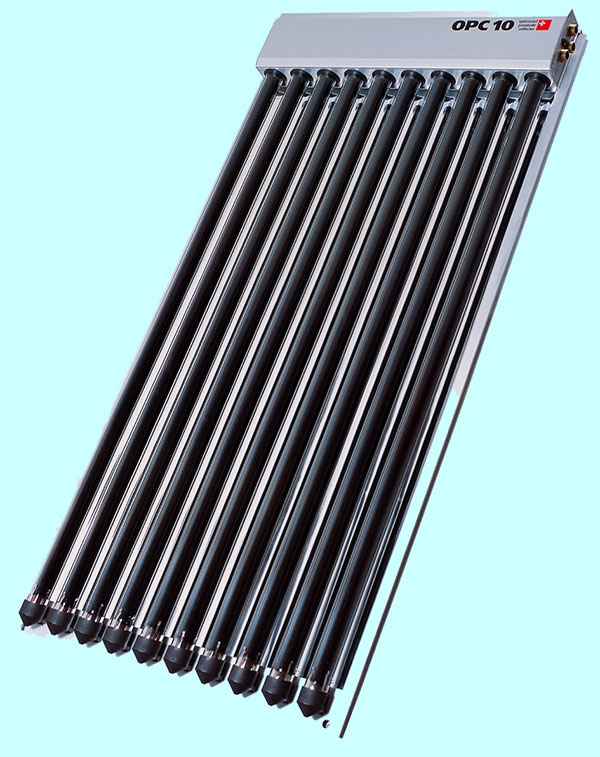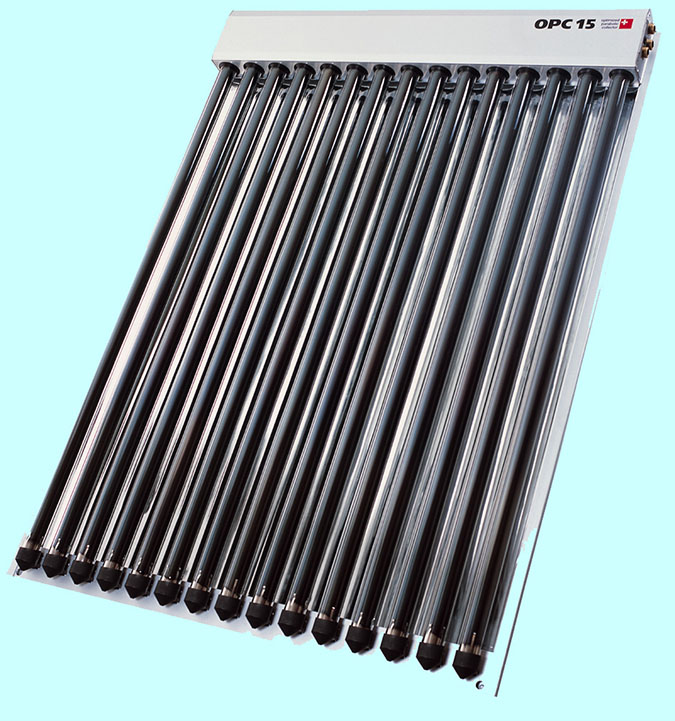 SIZES
OPC10 1700mmL X 850mmW x 97mmH
OPC15 1700mmL x 1250mmW x 97mm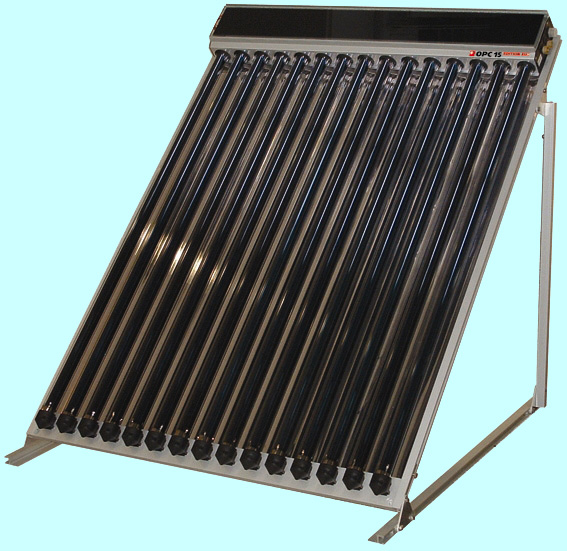 OPC15 - EU21
This Innovative solar collector has an Integral Photovoltaic cell.
Allows completely Autonomous operation.
When the sun shines, the 12V operating pump begins, to heat your hot water automatically.
1700 x 1250 x 97mm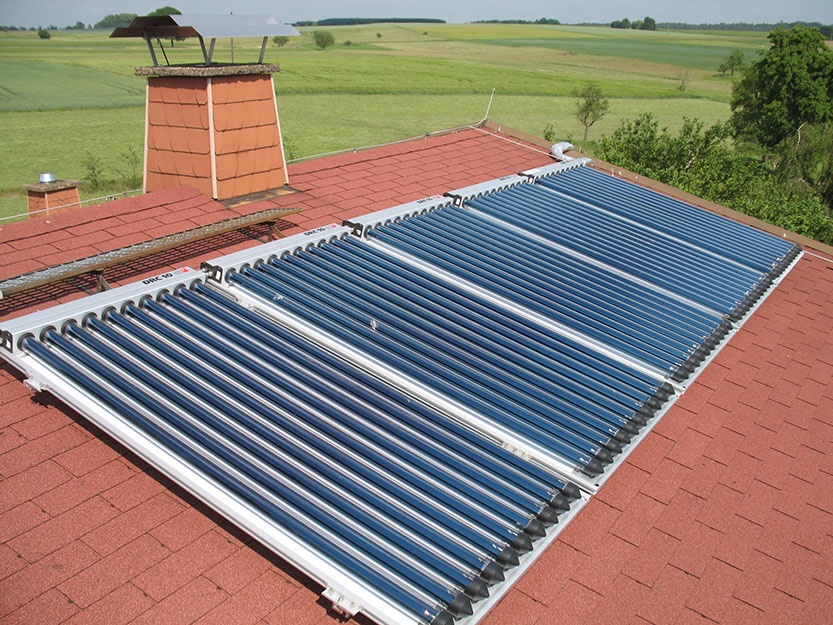 DRC 10 - For the Single Family Home
The Specialist Collector
for high energy yield all year long.
2040mmL x 1000mmW x 102mmH
flat white reflector, one sided connection
Tichelmann efficiency, 10 year Guarantee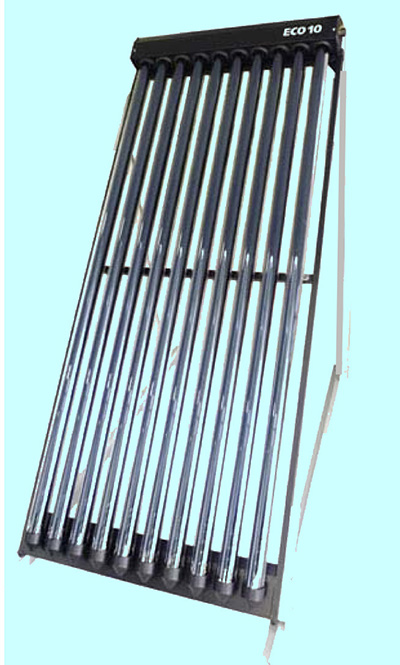 The AMK - ECO 10 Collector
AMK quality and performance
Cost Effective Pricing
Alternate Connection
5 Year Guarantee
2086mmL x 879mmW x 123mmH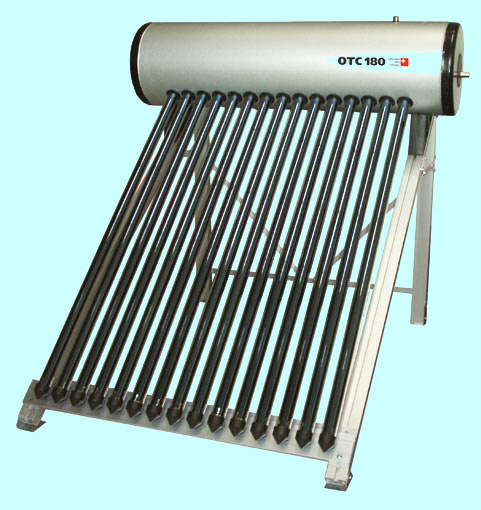 AMK OTC 180
180 Ltr Stainless Hot water cylinder
Integrated Solar Collector
Full 90 psi suitable pressure unit
Efficient dry connection heat pipe operation
5 Year guarantee
AMK quality


OPC 10 and 15
The Premium High performance Collectors for the Maximum Energy yield